Post by The Helper on Aug 26, 2006 22:51:29 GMT -5
LIFT OFF
"I wonder if those pistols of yours disembowels idiots..."
".. Well, certainly not idiots under my command, Kheldar, but, more rather into enemies. Why do you ask?"
But of course, he chose not to press further, as arguments seemed to rise up.. but, by the time Strong-Eye could've figured out what they were even about, he could not really care less. No offense, Arcane Academy, but, trivial matters will come and go. In the grand scheme of things, anger that may seem so reasonable at the time, will all be forgotten in the sands of time.

.. Or, in this case, the flakes of snow. He carried on inside, over to the bridge.

These were just children. Yet, he had so much faith in them. The D-13.. produced soldiers, but, also tried to give out the discipline in magics. In some ways, combining the science of modern technology with age old magic, making various variants. They had science that manipulated the already chaotic magicks, but, Arcane Academy always produced the better mages. And in cases like this, sometimes, the better mages were needed, in combination with, should he be so bold as to say, 'the better fighters'. If it was one versus the other, it would be a matter of who had the bigger guns, or who had the stronger magicks, but thankfully, this was not the case. Taking a little bit of a side step, Strong-Eye was about to crouch down, seeing the students beginning to come into the ship, but, then, thinking better of it, stood back up, facing them all, as they came on, one by one. Among the first to walk by, was the one he barely recognized to be Seig. He'd only been reading out their names, so, he had at least a loose association with who these people were, and the names that matched them. And with him.. a.. robotic machine of some sort. A.I., perhaps? He wasn't any psychic, though, no, those were left back at the home base. Resisting to spit disgustedly at the thought. Overhead, things were getting louder, as he could hear the helium compressing itself further and further, being absorbed from the outside to fill it's berth. D-13 would never forget Arcane Academy's aid in this mission, that was for certain. Something about how the Headmaster was.. heh. The students under him were extraordinarily powerful. Slowly, he went to one of the stationary computers, just a little ways from his command seat, which allowed him to see everything in the bridge with ease, in a descending order, stairs going down to the lower levels, where the pilots were preparing the finalized matters. Quickly typing in the following names, from the paper he'd written down the volunteers on, he moved the mouse, hitting 'print', and slowly waited, patiently, as request was sent through to the Headmaster. It began printing out shortly, Strong-Eye turning around to see who else had boarded. Quickly grabbing for one of the papers, he looked at an interesting profile, by the name of..
".. Ah, Junpei Taltos, I was just looking at your profile,"
he said in response, a light-hearted smile on his face, his right hand slowly going down, and nodding to the boy,
"Is there anything that I can help you with?"
But, even as he said this, he made note of the young man's strong physique. The furrowing in Junpei's eyes, as he spoke out his concerns to Strong-Eye, who listened quietly to the remarks. He had guts. Manners should use some sharpening, but, he had guts.
".. Well, Mr. Taltos,"
he began rather warmly, before, he was interrupted, noting a rather angry looking girl leaning against the wall, just by the door, making him pause for a moment. He moved his fist, resting it on his commanding, stationary chair, his mouth about to open to respond properly, and apologize for the pause, when.. yet another young man approached him, this one in a suit of armor. Ahh... Lanji, right? He remembered him.. a strange grin seen on the captain's face, shooting an apologetic look on his eyes to Junpei, for the further interruption.
".. Ah, well, Lanji, don't bother with that over so much now. It's up to him to make it up with his girl, but, as to what he thinks of our organization at the D-13, that's his buisness."
In truth, he didn't know how to respond to the overly religious comments of 'dark magic' as the D-13, for all that they were known to do, or rumored to do was fairly meriting of such talk itself, but, he just smiled it off, resting his left hand, in its gun glove, on his hip, shaking his head somewhat dismissively, but nodding understanding the boy.
"I an honored, Sir Lanji, if you truly are a knight. You have the looks of one, and a mighty powerful one at that. Please, take a seat somewhere,"
he said, his arms extending to the sides of his chair, as, suddenly, about thirty chair began to rise from the floor, steady just for the Arcane Academy students.

Another one walked in, and with a wave of his hand, he bid him to rest in one of the chairs. That face.. he quickly held up a hand, in pardon to Junpei for further interruptions.. but, aye.. he looked through the printing papers. Ahh.. Dark, or Drake. Either worked. Interesting character.. when a blonde-haired girl stepped. My, so many students.. this was quite the formidible force. But, from behind where Lanji stood, another voice came, an older-sounding voice. He pointed out the obvious that was to him as well as Strong-Eye: The reputation and interaction between the D-13 and Arcane Academy could've become very severed, .. IF he was really such a sensitive ass. But, he understood, the student teacher was still yet young. Undoubtly, the one.. damn, what was his name? Ethan? Ethan Yukimura?
".. 'Honor is mine, Ethan Yukimura. Yes.. a warrior? You could call me that.."
he chuckled darkly, his eyes closed for a moment, as if casting out some memories.
"A child? Not at all. In my mind, sure. But, Arcane Academy has always produced, or at least harbored among the best of the best: Mages. The D-13 always seems to produce great complimentary soldiers in turn. As for Mr. Taltos, again, I do not mind him, though his remarks would certainly insult my peers."
As to when Ethan saluted back at him, he saluted back, a regal smile on his face.
"As to you, Ethan, as to you."
All the while, however, he could not help but note that Ethan.. while respectable, had a very distant look in his eye, was very reserved in emotion.But, to make comment on that would probably be rude. 'Simply put, it was not his place.

All thoughts however, blanked out, when a lovely young woman walked up to him, her pale hand extended out as a little shake. He seemed unsettled, pausing, just staring, his eye wide-open, as if he'd seen a ghost. .. What was her name?... Shea. Shea, right? Why did she.. why did she look so much like his eldest daughter, his eldest daughter before she'd gotten in that car crash? A fatherly smile came onto his face, then, his eyes winkingly smiling back at her, almost closed, as his hand took hers, holding it gently.
".. Shea... thank you. The pleasure and honor is mine, my dear."
he said, nodding his head softly at her. He beheld her.. as if it was another shot at his daughter. In a sudden move, his left hand dug into his pocket, all the while, his eyes never leaving her.
".. It's my job to protect you students. The D-13 could never stand to have its allies carry its weight for it, even if they are helping. Shea.."
he said, suddenly taking out a stone..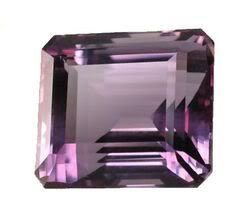 A tear fell from his eye, as he smiled at her, slowly putting the stone in her hand.
".. I'm sorry... but.. you remind me so much of my.. eldest daughter, before she passed away, five years ago, on this very day, the day she was to be wedded... I don't know.. but, just, keep it. If you want, give it to the one you love.."
An heirloom. He smiled, at her, having just given away his family heirloom. Why did he do that? Such generosity was even kind, even for himself, and on such a grand scale. He turned around, as if he couldn't bear to look at her, but, turned and looked at her again.
".. Something just tells me.."
he smiled, shaking his head.
".. That's the right thing to do."
He couldn't explain it. But.. hopefully, it would be enough. He was slightly caught off guard, when Wolf told him his feelings on the mission as well. The Captain just nodded, saying,
"We all do. We just want our boy's back, if they're still there."
he said a little more quietly.. when, he noted the most quiet person there. Robert. ... Robert. His eyes slowly became cooler, as he watched the young boy. Quickly grabbing for the paper profiles, as the last one printed out, he sorted through them, until he found...
".. Robert."
He'd keep that boy in mind. He read over the profile again and again, seeming to have forgotten about responding to Junpei. But, he then picked up all the profiles, reading through them, nodding at some, shaking his head at others.. and quietly, just quietly, he put them down.However, it was a lit-up bullet that caught his eye. Tossed up and down, carelessly. A glowing bullet. He almost didn't catch what Darian was saying. Gawking at the bullet for a bit, he shook his head, recomposing himself, as he leaned his hand on his chair.
".. Nope. None at all. Which is precisely why we're bringing out the big guns, no pun intended.."
as his hand suddenly let go of the chair, about to fall on his side, he leaned forward, quickly shifting his weigh, his finger pointing at Darian.
"You guys. .. Gunmage..."
he smiled. There was mutual interest. Most of the gun mages were in the D-13, to start off with, anyways. Gunmages and psychics seemed to be the D-13's forte. Quietly.. he took a step forward..
".. Don't mind me.. just checking ya' out for somethin'.."
he said, his hands going into the rather noble-looking boy's robes. Guns. Plenty of them. He smiled, as his hands went over every gun, as if he could recognize every single one of them, just by looking.
"Two Glock 19's.. hell, you even have a mini-uzi."
he withdrew his hands.. smiling.
".. I may have a gun or two that may need re-possessing, if you catch my drift.."
came the winking reply, as he suddenly turned very serious, placing his right hand directly onto Darian's forehead, as if, summoning up something, his palm flat, his eyes.. almost glowing, his voice gruff, but seeming slightly etheral, as he spoke, saying,
"Hereforth are ye, ye Gunmage of strength, ye Gunmage of wit. Blessed be your guns, and those that you protect in 'usin' them. 'Tis the right and the oath I beseech ye with, o'er the time that comes. Fire at will to protect, aim to defend, and kill when neccesary. Ye shall know the times, o' Gunmage. For when the time comes, and come many or come small, though they may.. fire at will, never show dismay. Look into my eyes, the eyes o' my soul.. for here before me stands a story of a Gunmage yet untold'."
.. His hand fell away, shaking, a look on his face, as if he'd drained something out of himself. But, he smiled, looking at Darian. There was no visible change.. but, it was there. It was there. The mark of the Gunmage was in him within him, burned onto his heart. A blessing.. all that an eldarly gunmage could do.. wasn't much, but, it would help. Courage would be found, in places where he had not yet found it. The boy, yet growing.. would become strong, no, stronger then even Strong-Eye. Ruffling the boy's hair a little, he moved onward, back to Junpei.
".. Aye, sorry 'bout that..--- Oh, aye, Mayon! 'Allo there! Yes, 'tis a trifle tad annoying.. but.. we shall make due.. we shall make due."
Shrugging apologetically, his eyes suddenly caught onto the sword that was sheathed at Junpei's side..
".. WHOA... 'tis quite a sword you got there, Laddie! Looks powerful.."
he said, and he didn't just mean it looked huge or badass. He spoke, as if he knew something was strange.. as to what the full extent of the profiles he looked through were, he would not say. He smiled, but, again, he was caught offguard. Xe-XERYTH VARSON!? He stared at the psychic. He remembered that department. .. God, 'that' department was horrid. Simply 'orrid. But, first, Junpei.. But, one of the other students seemed to also take offense at what he said. His eyes suddenly noting a disappearance, when, suddenly, the butt of a rifle was suddenly rushing towards Junpei's face. .. That mask. That boy. He knew him. ... Jonathan Winters. Part of that 'project' of his 'father's'. They'd attempt to close him down, but the bastard kept on Lancaster's good side. .. This boy.. this boy.. a girl suddenly rushed up to him, pleading for them not to fight, and the Captain nodded.
".. Aye.. 'tis good merit that you show, that you know when to be submissive, boy, but.. I see you've grown, a little.."
he said, smirking, his hand going to the butt of the rifle, picking it up from Junpei's hands, and putting it back in Jonathan's.
"... Use this.. for when you need it."
came the gruff reply, but, a kindly look at both Junpei and Jonathan. Ear-mics. The boy was courteous enough to not say out aloud what he was saying.. at least, some respect was shown.
".. Jonathan... your.. 'brother', is still in the process. We need good soldiers like you to stay around.. so fight while you can, and be a good example."
He said, saluting him off. Finally, turning back to Junpei.
".. You've heard your peers, but, I don't think you've heard what I've had to say. You may ignore me, if you so wish, but then, 'tis your choice, as the Student Teacher. I respect your thoughts. I'll start off with that, boy."
he said, smiling, as he sunk into his command chair, proferring up that Jupei sit to his right. Pressing one of the buttons at his side, a can of Coke appeared, and he handed it to him.
"..However, 'tis us who wish to get on the Academy's good side. The D-13 have pride.. and let you not forget, it was your men, our men, hell even the Blood Society's men, who fought on that battlefield. That dragon.. did not come down by you alone. You had help. We brought it, as did your comrades from your Academy, as did the people of Babylos, as did the Blood Society. It is what you're capable of doing, yes, that I respect, and you as a person, I shall respect. So.. a tip from a friend: Men respect those who have power. Yet, they respect those who have power, yet know 'when' to use it. The markings of a true leader, Junpei Taltos.. you'll yet shine in this mission."
he said, then, standing up, leaving Junpei.. as he stood at the front, the last few stragglers finally coming in. He stepped towards the middle, a sudden metal pathway grating rising to meet his feet, a large circularish platform forming, as he turned around on it, a wall surrounding it. He looked at a newcomer.. one that he didn't see. And he smiled at them all. Gravely, but he smiled.
"... This mission.. is very reliant on the capabilities of the Arcane Academy students. Which is why.. you, and not my commanding officers, shall gain control of my men."
The two guards who normally stood by the Captain looked up, suprised at this, as if outraged. But, they settled down, at a light glance from the Captain, who didn't look angry at all.
"Here, I have fourty-eight men,"
he said, extending his arms out, as if to refer to them all.
"And for thus, I am in need of four men, capable of leadership. Alpha, Omega, Delta, and Bravo. Alpha, acting as the main force that'll literally cut through enemy lines... Omega being the squad charged with artillary firepower, essentially, our big guns, Delta essentially being our 'reconaissance' group, and Bravo is going to be support, wherever we need them. Accordingly, I have picked the following leaders, and their groups (newcomer, consider yourself part of Alpha)":
Alpha:
-Leader: Junpei
-Phaedra
-Lanji
-Wolf
-Robert
-Setsuna
12 Assigned D-13 Troops (All equipped with a knife, a 7-shot pistol, with fifteen extra clips, 8 of whom have SMG's, and 4 of whom are Factory-Made Gunmages with custom handguns with 'Fire-Shot' specialities.)
Omega:
-Leader: Darian Dumonte
Shea
-Onira
-Mayon
-Kheldar
12 Assigned D-13 Troops (All equipped with a knife, a 7-shot pistol, with fifteen extra clips, 4 of whom have SMG's, and 4 of whom are Factory-Made Gunmages with custom handguns with 'Fire-Shot' specialities, and 4 of whom have rocket launchers, with 3 extra shots, and a grenade launcher with 12 shots each for every man.)
Delta:
-Leader: Xeryth
-Phoebe
-Excel
-Lienn
-Drake
12 Assigned D-13 Troops (All equipped with a knife, a 7-shot pistol, with fifteen extra clips, 8 of whom have SMG's, and 4 of whom are limited psychics with 4 Mana Inhalers and 1 Mana Candy per psychic. [Essentially, the medics of all 48 men])
Bravo:
-Leader: Jonathan Winters
-Madelyn
-Celeste
-Sieg
-Ethan
12 Assigned D-13 Troops (All equipped with a knife, a 7-shot pistol, with fifteen extra clips, 6 of whom have SMG's, and 6 of whom are Basic Snipers.)
"... No complaints, this is the order."
Quietly, he rested, his back on the main announcement, as all the lights only focused on him. Already, the turbines had finished heating up.. and the four escorting F-22 had taken off, ready to scout out ahead. So too, did the first D-13 blimp already begin to take off, in front of them. And slowly, they began to rise. A strange smile happened on the Captain's face. The smile fell away.. as he held up his right arm, clenching it into a fist, as he stood before them, his hair.. strangely unsettled, as if there was a light wind coming from all directions. Yet, it came from within, the power that he held, what he was capable of.. and he looked at one, he looked at all.
"It is here.. it is here we shall start off this mission. In the skies. To find out what has happened, up in the north. To the skies, we shall rise, up, up to find out and maybe help our comrades. Arcane Academy and D-13, those are our brands. Yet, when we fight together, it is then that the glory in our true potential shows, and we see that no faction is better then one another. Morerather.. it is by fighting as a unit, fighting by your comrades, protecting them, defending them, watching them die to protect
you
. Some have scorned me for this eye.. so many have scorned me for my deeds. We may fight to take away the lives of young men, whose mother's shall curse us. But there is no room for remorse. For our people, for the future of our people, for our friends, for our families, for our individual survival.. maybe even for ourselves. There are many reasons why we must gauge into war. And it is within all of you, as an individual, and all of you, as unit, that you possess powers far greater then my own.. why people fear to incur the wrath of Arcane Academy, why people fear the forbidden technologies of the D-13, some that we are proud of, some that we are not. The Monastary.. has yet, never failed to watch us, yet, in this time of need, they are busy, and we must respect that. The D-13, incapable of handling itself alone, with it's own talents, will not send in students of the Arcane Academy to bear our weight. We shall support you, we shall die for you, you are the future of this world..."
And with that, his hand grasped his hat violently, throwing it down, slamming it onto the console before him, a furious eye in his eyes.
"WHICH IS WHY, WE OF THE D-13, NO, I, CAPTAIN STRONG-EYE OF THE D-13 SHALL MAKE SURE THAT YOU SURVIVE, MAKE SURE THAT YOU LIVE BEYOND THIS MISSION, SO THAT YOU MAY FULFILL THE POTENTIAL THAT THE REST OF ARCANE ACADEMY, THAT THE REST OF THE D-13 HAS FAILED TO ACCOMPLISH.."
Fury in his words.. compassion, empathy, he'd lived a long live, and yet, barely, just a still fairly good age of fourty-three. Yet.. it was this, this that his men were stunned at. This that his men rallied at, crying out towards him, cheering him on, but, grew silent, as his stare slowed down.. slowly resting his eyes on Robert. It was the truth. His words spoke it. The feeling was strong in the air. And he rested his eyes, looking at every single one of his men, every single student.. resting them, again on Robert, resting them on Shea, resting them on Excel.
".. My trust I put in you.. my life I shall give for you. That is the oath I wear, as a captain of the D-13. That is what honor of the D-13, put on the line, before you. Do not forget my words.. students of Arcane Academy.. and grow stronger, as I know you can, stronger then me, stronger then my Director, stronger then even your headmaster. I have faith in your strength... because..."
".. You are strong."