Post by The Designer on May 12, 2006 14:36:06 GMT -5
Name:
Lee Young
Occupation
: Leader of the Monastery
Nationality:
Japanese/Chinese
Height:
5'11
Weight:
137 Pounds
Age:
31
Hair Color:
Black
Eye Color:
Brown
Appearance: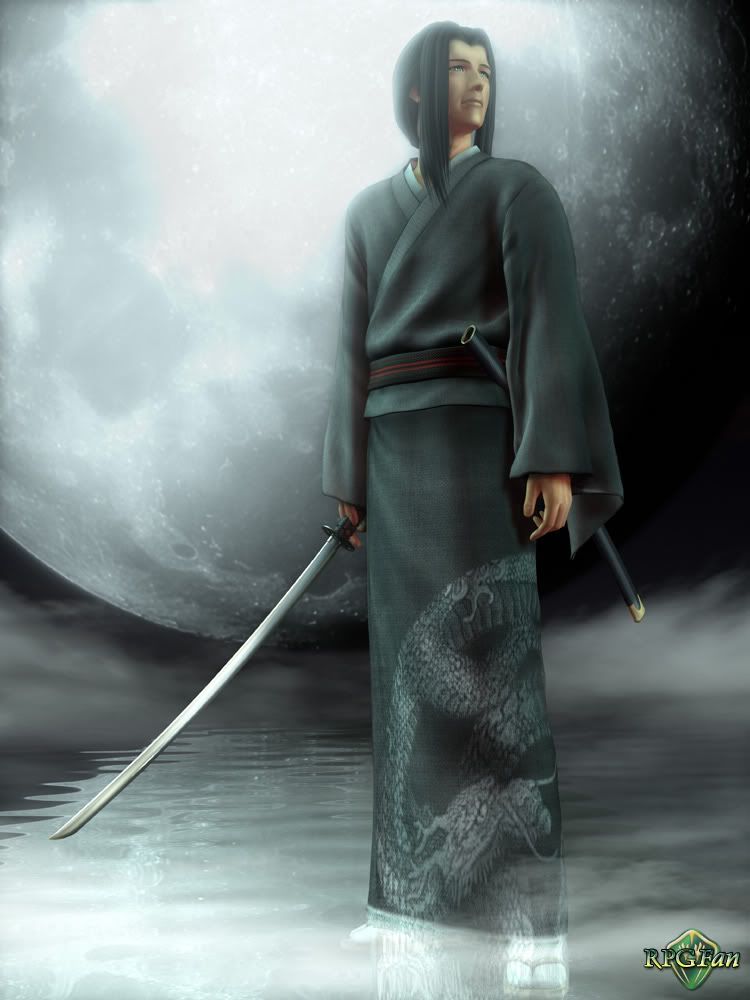 Personality:
Kind and compassionate, Lee Young is among the nicer of the Grand Masters at the Monastery. Furthermore, he is very cool headed and doesn't rush into things, instead, he prefers to examine situations to kind the key to them. He rarely gets angry, and the only time he hints of getting angry is when he is on the battle field.
History:
Lee Young was the child of a Korean and Chinese couple, both of whom lived somewhere in Japan. Growing up, Lee soon discovered the power that was magic, and studied it greatly. In time, he was discovered by the Monastery and brought in, to further is studies. Soon enough, he soared through the ranks to achieve Grand Master, the leader of the Monastery. During his time in office, he has been doing his best to improve relations with other organizations in attempts to create a peaceful world where violence is not the answer.
Style
Young is a master of the arts of dousing and chi. He first learned the art of dousing in Japan, and choose a katana as the thing he's douse upon in order to strengthen his katana skills, which he was a master of. In time, he soon learned of the art of Chi, and mastered that as well through the art of Kung Fu. So not only is he a master of the blade, he is a master of Hand to Hand combat as well. Making him deadly up close.
Strengths:
Young is very, very, very fast. When it comes to moving, no one could out run this warrior. Furthermore, if engaged in close combat watch out, for he is a master of it, both with and without weapons. Young also possesses some skill when it comes to reading moves, maybe not to the level of Rommel or Lancaster, but it's still pretty good.
Weaknesses:
Despite his speed and his above average reading abilities, Young isn't all that strong or able to take strong blows (For his level of skill anyway). Furthermore, he also lacks in the energy department, as he doesn't really depend greatly on it. Lastly, his intelligence is only average for being a leader, meaning that his spell list is only okay.
Spell List:
Examples
:
Flaming Sword
: Self Explanatory
Ice Blade
: Again, Self Explanatory
Lighting Steel
: Must I Explain?
Dragon Rage
: Causes Young's body to accelerate, allowing him to move at fast rates.
Burning Hand
: Young's Hands light on fire, allowing him to inflict fire damage.
Shock Wave Slice
: Sends a shock wave of energy through his blade's edge.
Weapons/Gear:
A very ancient Katana called the Murasume
Items:
None
Note:
He is the Youngest man ever to achiece the rank of Grand Master
Stats:
Strength: 60
Dexterity: 95
Endurance: 50
Intelligence: 65
Wisdom: 75
Energy: 50